Why SBIR/STTR should be reauthorized
NOW
By Jenny C. Servo, Ph.D.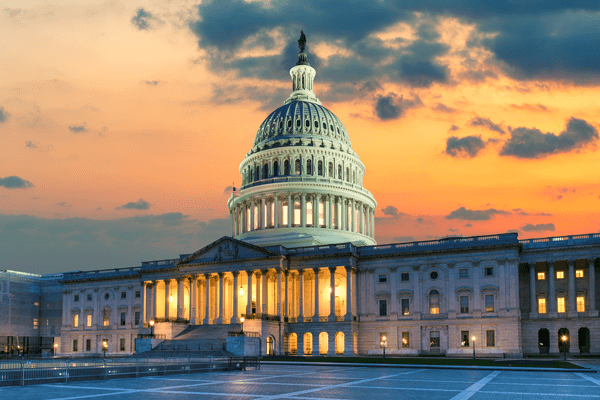 Small, advanced technology firms have suffered enough! What they don't need now is a death blow from the federal government. During COVID these firms weathered delays in their research due to supply chain issues and illness in their staff. Today, many contend with the loss of employees to large enterprises that view firms funded by the Small Business Innovation Research (SBIR) and Small Business Technology Transfer (STTR) programs as ripe for harvesting qualified, experienced staff. Now is NOT the time to orchestrate the demise of these programs and put at risk the survival of the companies nurtured by participating agencies. Delays in reauthorization of the SBIR/STTR programs and the uncertainty regarding funding will severely damage this vital sector of the U.S. economy.
Let me address some misinformation that is being bantered around.
Some maintain that potential, new entrants to the SBIR/STTR programs fail to secure awards because these are gobbled up first by frequent award winners. Indeed, the threshold for winning an SBIR/STTR award is intentionally high. After all, funding for these programs comes from each participating agency's extramural R&D budget. Solicitation topics vary widely and are directed at each agency's mission. Awards are made with taxpayer money and those responsible for making award decisions critically evaluate each proposals' goodness of fit with the solicitation topic, as well as the ability of the proposed team to conduct the research. Because the threshold is high, new entrants to these programs often need support in preparing their first SBIR/STTR applications. Agencies such as the Department of Energy and the National Institutes of Health have therefore instituted a Phase 0 program to assist new applicants in proposal preparation. The results indicate that such programs have a positive impact on assisting new applicants to win SBIR/STTR awards.
Then there's the "elephant in the room." Is money being wasted by giving multiple SBIR/STTR awards to frequent award winners? All different types of companies apply for SBIR/STTR awards. There are start-ups with one or two employees. There are small businesses that have between 10-15 employees who have just heard about these programs for the first time. There are companies that have been around since the 1980's which have applied to the SBIR/STTR program since that time and have less than 500 employees (threshold for small business). All of these companies win SBIR/STTR awards. However, the infrastructure of each of these firms differs greatly. A start-up with one or two employees is not going to have a laboratory, or the facilities to engage in low-rate production.  True start-ups don't have differentiated departments and lack considerable business expertise. There are a myriad government programs, many funded through the Small Business Administration designed to assist such companies to develop their infrastructure. The SBIR/STTR programs are for R&D and although it will pay some of a company's overhead, the small business has to find its own way to secure funding for business growth from other sources. In response some companies seek equity investment, while others pursue other government contracting vehicles and do whatever they can to grow their business engine.
Some of the agencies that participate in the SBIR/STTR programs are actual customers for the technologies that the SBIR/STTR awardees develop. They need the small businesses to be capable of delivering what they are contracted to develop. This leads contracting agencies such as the Department of Defense to focus on the ability of the company to deliver the technology/ solution/product that it is funding in an expeditious manner. By comparison, granting agencies such as the National Science Foundation, the National Institutes of Health and the United States Department of Agriculture are NOT customers for the R&D that they fund. The mission and the criticality of what is being produced are different in contracting and granting agencies. The SBIR/STTR programs are dynamic and appropriately vary in implementation at the agency level.
Commercialization success comes in all shapes and sizes – some are small successes, while others are large and have tremendous impact. It is short-sighted of those who sit in judgment of the SBIR/STTR programs to expect and mention only large commercialization successes. This is after all "seed funding" – the earliest stage of funding, often avoided by venture capital, and a niche which the SBIR/STTR programs have uniquely filled. All commercialization successes should be tracked, celebrated, and publicized. However, there is often insufficient funding for the SBIR/STTR program offices to employ the staff to make this a priority. The successes that truly exist, large and small are under-counted and need to be tracked over an extended period.
Procurement by the federal government of SBIR/STTR funded technologies through the Phase III award mechanism remains a gap. The FY20 NDAA Sec 880 added language to the Small Business Act (15 USC 638) which indicates that Senior Procurement Executives, Procurement Center Representatives (PCR) and Directors of the Office of Small and Disadvantaged Business Utilization (OSDBU) should, "consult with appropriate personnel from the relevant Federal agency to assist SBCs participating in a SBIR or STTR program particularly in Phase III…" However, how to do that remains unclear.
It is important to the U.S. economy that support continues, without interruption for advanced technology firms providing needed R&D solutions through the Small Business Innovation Research and Small Business Technology Transfer programs. It has taken decades to grow and mature these programs. As we emerge from the struggles which everyone had endured with COVID, this fragile and valuable program could be destroyed with a single blow. Re-authorize the SBIR/STTR programs by whatever means possible. Small business innovation depends on it!
Jenny C. Servo, Ph.D. is the President and Founder of Dawnbreaker, a woman-owned small business located in Rochester, NY which has provided commercialization assistance to SBIR/STTR awardees since 1990.