Technical and Business Assistance
for SBIR/STTR Proposers
Dawnbreaker has unrivaled institutional memory
enabling our customers to have consistent high quality service providers that will work with them as they grow and change.
Number of SBIR projects assisted
Phase III dollars to SBIR firms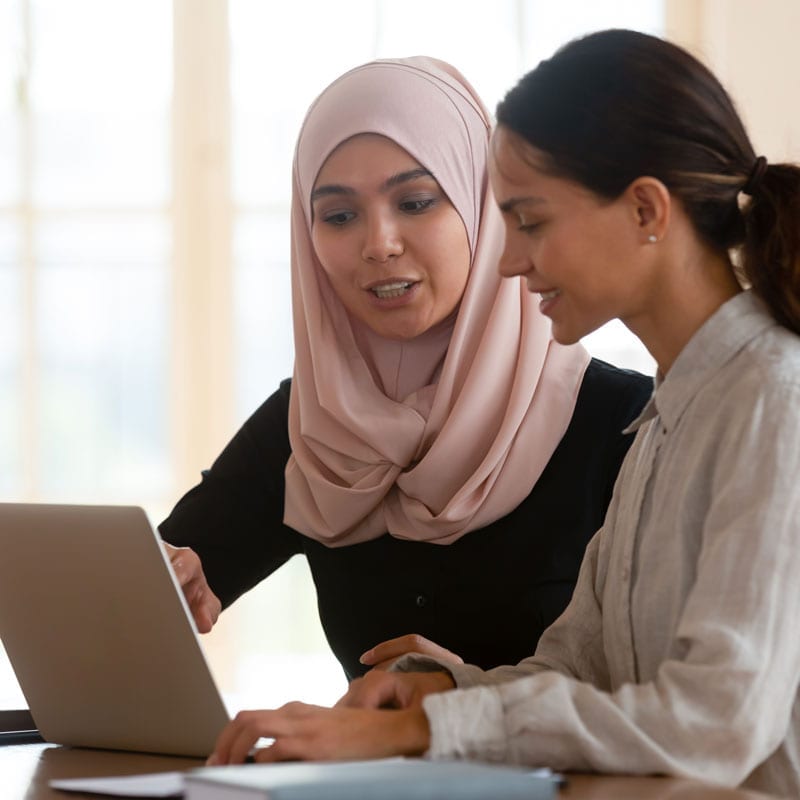 Many participating agencies in the SBIR/STTR program select a vendor to provide commercialization assistance to its awardees. Recent legislation passed in 2018 also made an alternative available referred to as TABA, which stands for Technical and Business Assistance. TABA provides small businesses the option to select a vendor of its own choice as an alternative to the vendor that the agency has selected. As TABA is new, not all agencies have yet implemented it and the manner in which TABA is implemented varies greatly across agencies.
Selecting and submitting an application to hire your own vendor through TABA is not difficult … Dawnbreaker will provide you with everything you need in order to request TABA as part of your proposal submission package. We are familiar with the different submission processes among the participating agencies and can provide you with what you need in a timely fashion along with instructions on how to submit.
Click on image to see agency details and solicitation dates.
| Agency | Phase I | Phase II |
| --- | --- | --- |
| Department of Energy | $6,500 | $50,000 |
| Department of Defense | $6,500 (up to) | $50,000 (up to) |
| Department of Transportation | $6,500 | $13,000 |
| National Aeronautics and Space Administration | $6,500 | $50,000 |
| U.S. Department of Agriculture | $6,500 | $50,000 |
| National Science Foundation | N/A | $50,000 |
| National Institute of Standards and Technology | $6,500 | $6,500 |
| Environmental Protection Agency | $6,500 | $10,000 |
| National Institutes of Health | $6,500 | $50,000 |
The John S. McCain National Defense Authorization Act for Fiscal Year 2019 enabled agencies to provide increased funding for discretionary technical and business assistance (TABA) to SBIR and STTR Phase I/II awardees. In general, awardees have two options for technical and business assistance from an agency: (1) to utilize services provided by the vendor selected by an agency: or (2) to identify its own TABA provider(s). If a small business wishes to receive technical and business assistance from the agency-funded vendor, there is no action that they need to take in their proposal submission. However, if the small business wishes to select its own vendor there are specific guidelines that must be followed. These guidelines vary by agency. The specific amount provided as TABA funding is at the discretion of the agency and is UP TO $6,500 for Phase I SBIR/STTR awards and UP TO $50,000 for Phase II SBIR/STTR awards. Please note that not all agencies or DoD services and components have exercised TABA.
"Your flexibility has proved invaluable as our technologies tend to be very esoteric, with no simple way of delineating market size as well as other key metrics. Your research capabilities coupled with your technical expertise have significantly helped us with our business planning process."
"My Dawnbreaker business account manager knows me and has made it his business to know my business. Our interactions have always been professionally and courteously conducted, while exhibiting a level of thoughtfulness that maximized the value of the time we spend together while minimizing the pull on my time. In short, we speak the same language, or so it seems. This is due to the level of diligence and work ethic displayed by Dawnbreaker. This professionalism has made them a trusted partner."
"The direct one-on-one assistance provided by our Dawnbreaker business strategist was a key contribution to our work as we developed our strategies. This has enabled us to meet with industry leaders and sign two Letters of Intent and one licensing deal."
Please provide the following information, so that we can respond to your request promptly.
For immediate assistance with all inquiries, contact John Servo at 585-617-9420